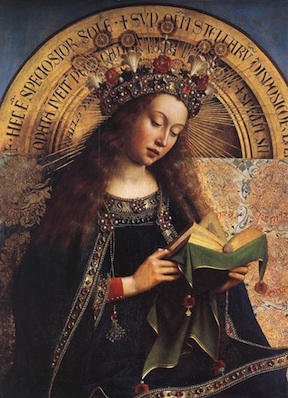 Current Titles
The Office of the Dead:
Prepared and Published by order of the Third Plenary Council of Baltimore
The Jesse Tree:

A Family Guide through the Season of Advent and Philipovka



The Little Office of Advent

: Adapted from the Seasonal Propers of the Roman Breviary

Ancilla Press on
Facebook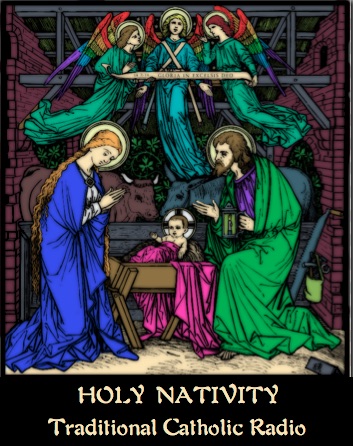 Ancilla Press is a traditional Catholic publishing house located in the scenic Pocono Mountains of Pennsylvania.
Founded under the patronage of Our Lady of the Annunciation, Ancilla offers unique titles for the Domestic Church—helping Catholics live the liturgical year in their homes, build family traditions, and deepen their prayer life and their love for Our Lord in the sacraments. We combine the best of modern technology and traditional bookbinding to produce beautiful, quality volumes that will last for generations.
Claudio Salvucci is a writer, editor, and bookbinder. His articles have been published in Latin Mass magazine, Catholic Men's Quarterly, the New Liturgical Movement, and Christifideles, and he currently writes for the Liturgical Arts Journal. His work with Arx Publishing has been featured in the National Catholic Register, and his fiction in the curriculum of Kolbe Academy. Claudio's journey in publishing started in 1994 with copies of an epic poem that he wrote, printed, and sewed in his basement. Since then he has bound thousands of books for sale to libraries across the country and internationally. He has learned almost every task associated with publishing and book manufacturing, including writing, editing, art, font creation, graphic design, layout, printing, sewing, casemaking, and finishing.
Jamie Salvucci brings her experience teaching in public and private schools to her latest and most challenging assignment: designing a curriculum and running our family homeschool. Her areas of interest include living Catholic traditions at home, and she has researched and implemented some of our most memorable seasonal devotions, from our candlelight Lenten Stations of the Cross to our annual St. Lucy bread.
The Salvucci kids can often be found crayon in hand, writing and illustrating books on all subjects, so it sure looks like they are poised to join the show someday. We'll keep you posted.